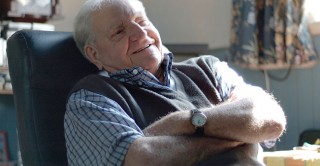 Members of the UK's longest running cohort study are currently undergoing brain scans to help scientists find a cure for conditions such as Alzheimer's disease.
Around 500 volunteers taking part in the Medical Research Council (MRC) National Survey of Health and Development are also set to undertake memory and cognitive tests.
According to lead researcher, Dr Jonathan Schott, of the UCL Dementia Research Centre, the study could help to uncover the causes of dementia.
"There is still a lot left to understand about how diseases like Alzheimer's develop in the early stages and what events during a person's life may contribute to their risk of dementia.
"By combining sophisticated brain scanning techniques with sensitive memory testing, we hope to gain insights into the brain changes occurring as part of healthy ageing and how these differ from very early Alzheimer's disease," Dr Schott explains.
The volunteers, who are part of the cohort study of more than 5,000 people who were born in England, Scotland and Wales in the same week in March 1946, will also give blood, urine and DNA samples.
As the study members approach their 70th birthday, Professor Diana Kuh, the study's director, hopes the results of these tests can help scientists understand more about conditions such as dementia.
"Results from this cohort study have already given us a wealth of information about how early life affects adult physical and mental health and wellbeing.
"As study members enter old age, there is a precious opportunity to find out how biological, psychological and social factors across life may hasten or slow conditions like dementia," she says.
The researchers have received £5 million funding from Alzheimer's Research UK, the MRC, Dementias Platform UK, the Wolfson Foundation, and Iceland Foods Charitable Foundation to follow volunteers for two years.
More than 800,000 people in the UK have a form of dementia, but with a rapidly ageing population that figure is predicted to double within the next two decades.
Dr Eric Karran, Director of Research at Alzheimer's Research UK believes that this research may allow for promising new dementia treatments to be tested sooner.
"These kinds of longitudinal studies are almost impossible to start from scratch, so this is a once in a lifetime opportunity to gain insights into dementia.
"This study also has the potential to reveal the earliest changes in Alzheimer's that could alter how we can approach testing new treatments for the disease," he concludes.
Healthy ageing and longitudinal studies of ageing will be the focus of The Wellcome Trust's Longitudinal Studies: Maximising their Value for Ageing Research
conference, which takes place on 21-23 July at the Wellcome Trust Genome Campus, Hinxton, UK.
More information
The Medical Research Council National Survey of Health and Development to provide window into dementia