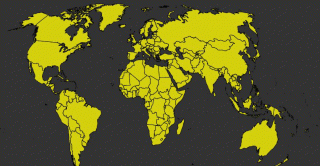 A valuable resource for researchers interested in using data from longitudinal studies around the world has been published online.
The Low and Middle Income Longitudinal Population Study (LMIC LPS) Directory includes information on more than 170 studies carried out in countries ranging from Nicaragua and Nepal to Brazil and Bosnia-Herzegovina.
The directory is searchable by geographic location and/or topic and provides an initial summary of the details of each LMIC LPS included. In addition, it provides a link to individual study websites, where further information and relevant contact details can be found.
"The directory is a welcome addition to the resources available to longitudinal researchers worldwide, and will enhance opportunities for international and interdisciplinary research collaboration," said Alison Park, Director of CLOSER.
The directory was developed by the Institute for Fiscal Studies (IFS) on behalf of the Economic and Social Research Council (ESRC), the Medical Research Council (MRC) and the Wellcome Trust. Its development has been supported by the Research Councils UK's Global Challenges Research Fund, which funds cutting-edge research addressing challenges faced by LMICs.
The directory complements CLOSER Discovery, a unique online search tool that enables researchers to search and browse questionnaires and data from eight leading UK longitudinal studies.
Visit the Low and Middle Income Longitudinal Population Study Directory.