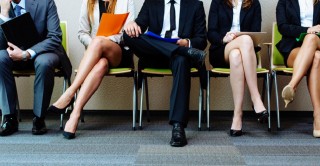 Unemployed people are more likely to be underweight, and less likely to be overweight than those who are in work, according to new findings from Understanding Society.
Researchers from the University of Essex analysed information on almost 11,000 working age adults who are taking part in the UK-wide study following the lives of people in more than 40,000 households.
They found that less than 1 per cent of those who were in work were underweight, compared to 4 per cent of unemployed people. They were also less likely to be overweight – just under a third of those unemployed were overweight compared with two in five people in work.
Those who had been unemployed for 10 months or more, jobseekers from lower income homes, and out-of-work men were most at risk of being underweight.
The findings remained after taking into account background factors, such as age, education, gender, health, physical activity and smoking habits.
The study also found that unemployed people were more likely to be obese, but only if they were non-smokers.
The researchers said: "Together, these results point to a complex picture in which jobseekers, depending on the complexities of individual lives, are at increased risk of being either underweight or obese, each with their own associated health risks.
"We now have quantitative evidence that many unemployed people are not eating enough in simple caloric terms. These results make an important contribution to research trying to explain the increased risk of chronic illness and mortality for unemployed people. They suggest that, at least in contemporary Britain, being underweight may contribute to this much more than previously realised."
Read the full paper
Unemployment, underweight, and obesity: Findings from Understanding Society (UKHLS) by Amanda Hughes and Meena Kumari was published in Preventative Medicine in January 2017.