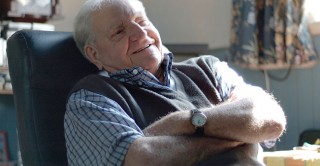 Losing weight at any age in adulthood improves the health of your heart – even if you don't manage to keep the weight off, according to new research based on findings from the 1946 British birth cohort.
Researchers from University College London analysed data from more than 1,200 people born across England, Scotland and Wales in March 1946. Participants were classified as normal weight, overweight or obese in childhood and also at ages 36, 43, 53 and most recently in their early 60s.
The researchers also found that being overweight or obese for long periods was associated with increased cardiovascular risk factors, including increased risk for diabetes and high blood pressure.
Overweight and obese adults had higher carotid intima media thickness (cIMT), leptin, likelihood of having diabetes and systolic blood pressure, as well as reduced adiponectin than 'normal-weight' individuals – indicating poor cardiovascular health. This was especially true for those who had been overweight for longer periods. Interestingly, the researchers found little effect from being overweight as a child.
Compared to those who never lost weight, individuals who lowered their body mass index (BMI) at any time during adult life (from obese to overweight, or from overweight to normal) had lower cIMT and leptin concentrations, even if they later regained weight.
According to lead author Professor John Deanfield from University College London (UCL) in the UK, "Our study is unique because it followed individuals for such a long time, more than 60 years, and allowed us to assess the effect of modest, real-life changes in adiposity [being overweight]. Our findings suggest that losing weight at any age can result in long-term cardiovascular health benefits, and support public health strategies and lifestyle modifications that help individuals who are overweight or obese to lose weight at all ages."
Read the full paper:
"Lifelong patterns of BMI and cardiovascular phenotype in individuals aged 60—64 years in the 1946 British birth cohort study: an epidemiological study" by Marietta Charakida, Prof John Deanfield et al. It was published in the The Lancet Diabetes & Endocrinology.
Media Coverage of this story:

Science Daily: Adults who lose weight at any age could enjoy improved cardiovascular health
QMI Agency: Dieting improves heart health, even if the weight comes back: Study
Healio: Weight loss at any age can result in long-term CV benefit
HNGN: Weight Loss At Any Age During Adulthood Linked To Better Cardiovascular Health
HPC: Even Temporary Weight Loss Beneficial to Heart