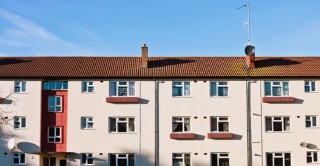 With 15% of the UK population now being self-employed, new research explores how a person's housing situation can affect their chances of entrepreneurism by tracking people over a 20-year period.
To discover if self-employment is facilitated by owning larger property such as a detached house, Dr Darja Reuschke from the University of Southampton linked two datasets; Understanding Society (two waves) and its predecessor the British Household Panel Survey (all waves) and then grouped self-employment into two types; home-based and outside the home.
Key findings
Self-employment that is home-based is facilitated by owning property such as detached houses and large dwellings, and is undermined by living in flats
However, it is possible for private renters to invest in a business (not home-based) because they do not have their assets tied up in bricks and mortar
Interestingly, this study did not find a negative impact of social housing on self-employment (not home-based), therefore going against previous research which suggests social housing tenants (people who rent from a Local authority or housing association) typically have reduced credit ratings which can affect their chances of self-employment
Why was Understanding Society used?
Dr Reuschke said, "A long period of time was needed to follow people's housing and employment situation. Understanding Society and its predecessor, the BHPS, were therefore ideal as these together provide a 20-year period of unique information about a large number of people.
"People's housing and employment choices are difficult to disentangle. For example, people who are more willing to take risks may be more likely to buy their own home and take on the risk of high mortgage payments and therefore might also be more likely to invest in a business. This study accounted for this interrelationship by creating a sample of people who entered self-employment over a 20-year period at least twice and studied their housing situation at these points e.g. homeowners, private renters or social housing tenants."
Policy recommendations
Dr Reuschke found that home-based businesses are facilitated by large, detached houses; giving business owners a suburban location in metropolitan areas. Economic development of local authorities, therefore, should not only focus on central business areas but also consider the development potential of 'residential' areas. For example, some outer boroughs in London have self-employment rates of 17%.
Feedback needed
This research was carried out using both Understanding Society and the British Household Panel Survey data. Currently, the Understanding Society team is looking for feedback to create harmonised data across both the British Household Panel Survey and Understanding Society. Please let us know if you've used (or tried to use) both datasets in the past, any comments you may have and any suggestions for issues that could be addressed. Please email your feedback to consult@understandingsociety.ac.uk
NB Please note that this news article has been reposted from the Understanding Society website.