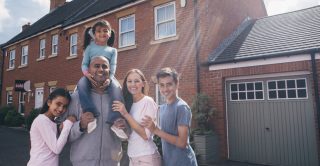 The latest Understanding Society data release features eight waves of study data, plus eighteen waves of Understanding Society harmonised British Household Panel Survey data.
All of these data can be downloaded via the UK Data Service.
What else features in the Wave 8 data release?
Main survey: Most modules in Wave 8 appeared in previous waves, however there are a number of modules that appear in rotation and are included in Wave 8. These include questions on commuting behaviour and working conditions, charitable giving, personal pensions and savings and personal identity. All modules can be seen in the Long Term Content Plan.
Young adult questionnaire content: Since Wave 2, participants aged 16-21 years old answer additional questions in the Main Survey that are tailored for young adults. In this data release rotating modules on happiness and self-esteem, alcohol consumption and future intentions are included.
Youth questionnaire modules: Participants aged 10-15 years old complete a paper questionnaire every wave which takes 30 minutes to complete. The youth self-completion questionnaire includes questions on family life, friends, self-esteem, happiness, education, health and environmental attitudes. Read the youth questionaire (10-15 year olds).
Immigrant and Ethnic Minority Boost: In the Understanding Society interview, the Immigrant and Ethnic Minority Boost Sample are asked an extra five minutes of questions which are relevant to the experiences of ethnic minorities and immigrants.
Improvements to Waves 1-7. The new release of data has allowed us to make improvements to Waves 1-7 of the Study. New variables and derived variables have been introduced and some weighting has been recalculated   Read the Waves 1-7 revisions guide.
Resources for researchers
Do you use Understanding Society data?
You can tell us about your research using this form. All Understanding Society research is considered for case studies, policy events and publications such as our annual findings report, Insights.
NB Please note that this news article has been reposted from the Understanding Society website.