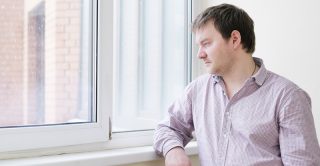 How men and women react to job loss largely depends on what attitudes a person has towards gender roles, says a new report which uses five years of data from Understanding Society.
Generally, women's life satisfaction is less affected by unemployment compared to men, but this largely depends on their values and attitudes.
The new briefing by What Works Well Being has found on average men show a greater drop in life satisfaction when they lose a job, but women with egalitarian (equal) attitudes to gender roles suffer more when unemployed.
The research team measured participant's attitude towards gender by looking at how strongly individuals agree with statements such as: 'both partners should contribute to the household income' and 'employees should help mothers combine jobs and childcare'; and disagree with statements such as 'a husband's job is to earn money; a wife's job is to look after the home and family'.
More key findings
Life satisfaction is higher for those in continued employment who have a strong work identity. The researchers measured work identity using the responses to the question "How important is your profession to your sense of who you are?" Interestingly, men with strong work identity cope better with job loss.
Life satisfaction is influenced by personality. For those in employment, life satisfaction is higher for those who score more highly on the conscientious, extraversion and agreeableness scales, and lower for those scoring highly on the neuroticism scale. There was no evidence that job loss has a differential effect for those of different personality types.
Policy commentary
The report said, "In terms of how this evidence may influence policy and practice, whilst recognising that unemployment is always damaging, it might inform not only the level of support given but also that the approach might be differentiated amongst the unemployed."
Read the full report
Gender and unemployment – Analysis of Understanding Society: the UK Household Longitudinal Survey
NB Please note that this news article has been reposted from the Understanding Society website.