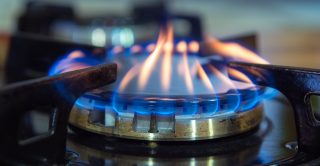 Can neighbourhood renewal programmes help lift households out of fuel poverty?
Fuel poverty is a recognised problem in the UK. Being unable to sufficiently heat your home at a reasonable cost adversely affects people's physical and mental health, their social interactions and can play a role in excess winter deaths. Northern Ireland currently has the highest rate of fuel poverty in the UK, caused by the cooler climate, lower incomes and greater dependence on more expensive forms of heating. In 2003 Northern Ireland began a major programme of urban regeneration, aimed at improving the environmental conditions and quality of life for residents in thirty-six urban neighbourhoods across the nation. Neighbourhood Renewal (NR) aimed to provide long-term improvements and act as a catalyst for other community, economic and social changes.
Would Neighbourhood Renewal have an impact on fuel poverty?
Researchers Gretta Mohan, Alberto Longo and Frank Kee from Queen's University Belfast decided to investigate using data from the Northern Ireland Household Panel Survey and from Understanding Society. Looking at data from a twelve year period they compared differences between the areas in the NR and the rest of Northern Ireland.
Key findings
Urban regeneration can alleviate fuel poverty in disadvantaged areas
NR has been particularly effective at reducing fuel poverty among groups with lower qualifications, the retired and those receiving benefits
Groups vulnerable to fuel poverty benefited from targeted assistance
Fuel poverty may be influenced through a number of regeneration pathways
The researchers combined data from both surveys and followed the same group of people over a time period that covered two years prior to the implementation of NR, followed by a decade of policy application. They found that a multi-faceted approach of improving the economic prosperity of communities and championing local resources had an impact on the levels of fuel poverty. Providing additional resources to support community infrastructure could also help target energy efficiency measures, whilst local partnerships help to identify and support households that are at risk of fuel poverty.
Read the full paper
'The effect of area based urban regeneration policies on fuel poverty: Evidence from a natural experiment in Northern Ireland' by Gretta Mohan, Alberto Longo and Frank Kee in Energy Policy.
NB Please note that this news article has been reposted from the Understanding Society website.