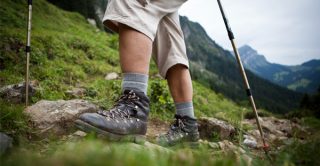 New longitudinal research has been able to examine how young people are experiencing rural/urban pay differences for the first time in the UK.
This research monitored the income of 1,594 people from 1991 to 2009
By monitoring the income of 1,594 people from 1991 right through to 2009, Dr Martin Culliney at the Sheffield Institute of Education investigated how rural/urban origin and residential location affects earning potential.
By using longitudinal data from the British Household Panel Survey (BHPS), the researcher was able to track participants who were aged 15-24 at the beginning of the observation period right up to 42-years-old at the end.
These were the groups that were observed:
Those who stayed rural or stayed urban throughout the entire study period;
those who moved only once, either from rural-to-urban or vice versa;
returners, who followed rural-urban-rural or urban-rural-urban migration patterns;
and multiple movers, who moved three times or more.
Key findings
The lowest paid group by wave 18 of the BHPS were respondents originating in rural areas and remaining rural throughout.
Dr Culliney found that in 2008/9, the net take-home pay for those who had always lived in rural areas was around £900 less a year than those living in towns and cities.
Those who migrated to the larger towns and cities in 2008/9, earned between £14,400 to £18,400 a year (full-time).
Those who had started off in a town or city and then moved to a rural area were the highest paid – their net take-home pay was around £23,400 a year full-time in 2008/09.
Young people living in rural areas are more likely to be in manual occupations, which tend to be less well remunerated.
Why was longitudinal data used for this research?
"No research to date has analysed the long-term effects of 'staying rural' on labour market outcomes using quantitative data from a representative, national, longitudinal panel survey. In this article, earnings over an 18-year period are examined, and a cohort of young people aged under 25 in 1991 is tracked into their thirties and early forties to give a longitudinal perspective on rural/urban pay differences for the first time in the British context. Uniquely, rural/urban origin and location are both taken into account," said Dr Culliney.
Policy considerations
The findings presented in this article pose two key challenges to policy makers:
If living costs in rural Britain are higher, and youth earnings are lower, what can be done to address this?
If young people remaining in rural areas face greater living costs while their earnings increase at a slower pace than other groups, what can be done to ensure that they do not suffer?
Less disposable income in rural locations surely acts to the detriment of local services such as shops and pubs, which also perform important social functions in the communities they serve, and are most crucial to those less able to make use of more distant amenities: the poor, the disabled, the elderly and the young.
If young people are disadvantaged in the rural labour market, the consequences for rural communities more broadly could be detrimental and the disadvantage faced by these marginal groups will be compounded.
Read the full paper

'Escaping the rural pay penalty: location, migration and the labour market' by Martin Culliney was published in Work, Employment & Society in May 2016 .
NB Please note that this news article has been reposted from the Understanding Society website.