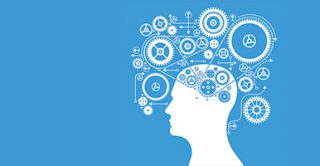 Explore the measures used to assess diverse aspects of cognition within and across five British birth cohort studies
This guide was created as part of CLOSER Work Package 19: Assessment and harmonisation of cognitive measures in British birth cohorts.
Introduction
Explore the measures by life stage
Explore the measures by cohort study
Learn about harmonisation feasibility and explore the measures by cognitive ability domain
Download the cognitive measures guide
Further information
Note the information in this guide is valid as of January 2020.
This guide was written by Vanessa Moulton, Eoin McElroy, Marcus Richards, Emla Fitzsimons, Kate Northstone, Gabriella Conti, George B. Ploubidis, Alice Sullivan, and Dara O'Neill.
To cite the guide, please use the following suggested citation:
Moulton, V., McElroy, E., Richards, M., Fitzsimons, E., Northstone, K., Conti, G., Ploubidis, G.B., Sullivan, A., & O'Neill, D. (2020). A guide to the cognitive measures in five British birth cohort studies. London, UK: CLOSER.